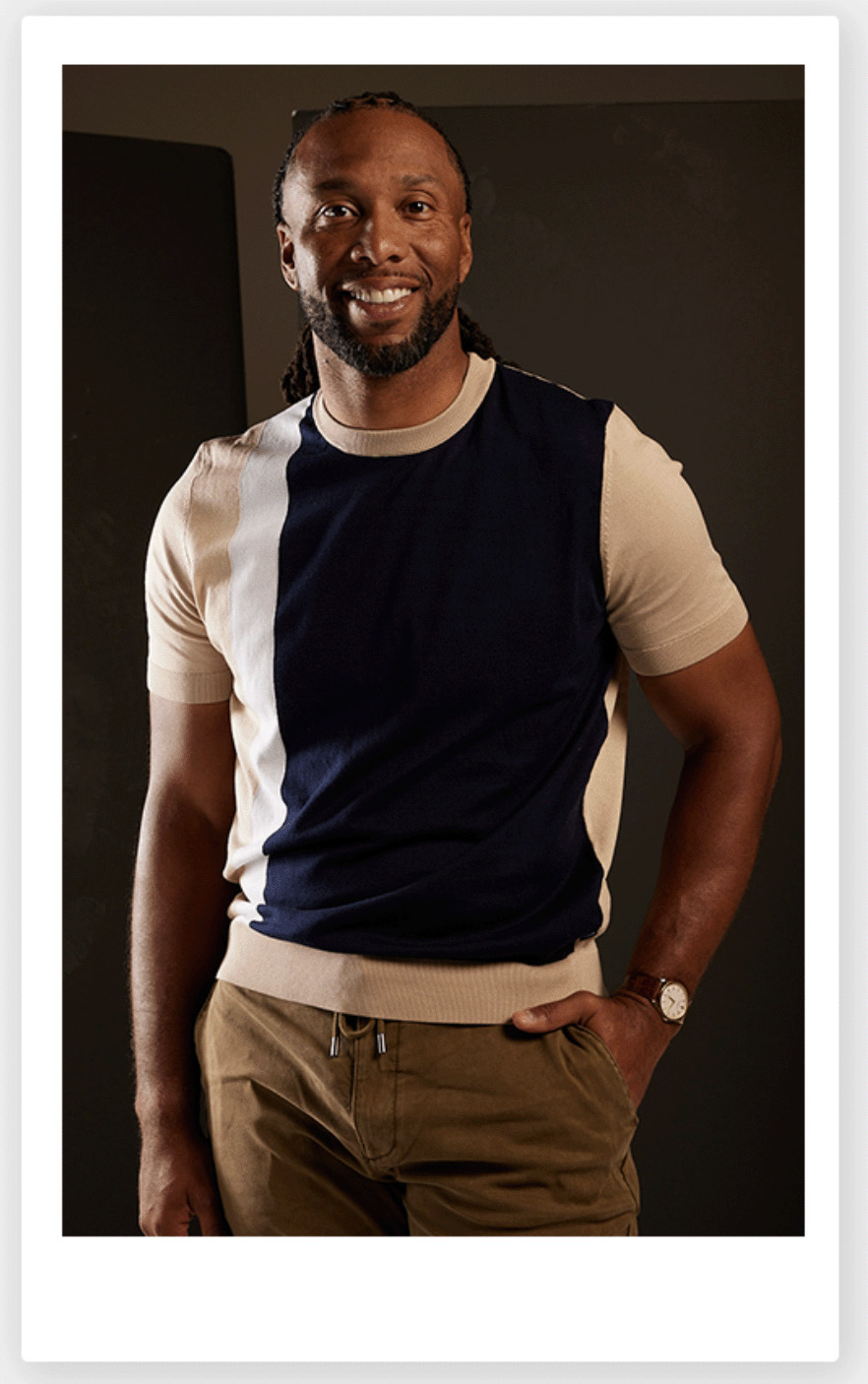 Larry Fitzgerald, Jr. is widely known for his accomplishments on the football field. He played 17 seasons in the NFL as a wide receiver with the Arizona Cardinals. He was named to the NFL 100 All-Time Team, which recognized the best players of the first 100 years of the NFL. In 2016, he was awarded the Walter Payton NFL Man of the Year Award, the League's highest honor recognizing charitable work. In fact, Fitzgerald's accomplishments off the field as a philanthropist, business owner, and investor have made an indelible impact on our community.
Fitzgerald has used his platform as a professional athlete to promote countless causes throughout the United States and internationally. In 2005, Fitzgerald founded The Larry Fitzgerald Foundation in honor of his mother, who passed away as a result of breast cancer. Carol Fitzgerald was a dedicated advocate for youth education, breast cancer support, and caring for those living with HIV/AIDS. Leading by example, she instilled a commitment to community service in Larry. Today, Fitzgerald's foundation works to create opportunities for young people to learn and thrive in safe and healthy environments, and to provide resources to underserved communities to help women, men, and families impacted by breast cancer. In the past 5 years alone, the Foundation has disbursed $2.3 million in funding to mission-aligned organizations across the globe. Larry also serves on the board of governors for the Boys and Girls Clubs of America.
On the business side, Larry's passion for technology and sports are core tenets of his business and advocacy interests. He serves on the boards of directors for Tempus Ex Machina, a data and technology focused on the sports and entertainment industries, and Dick's Sporting Goods. Larry holds ownership in the AZ Drive Major League Pickleball team, and the Rajasthan Royals cricket team, and he has also worked extensively with PGA Reach to increase diversity in the game of golf.
Larry has worn many hats, from professional athlete, to philanthropist, entrepreneur, investor, and world traveler. He is currently serving as the Executive Chairman of the Super Bowl LVII Host Committee and as an analyst for ESPN's Monday Night Countdown. He speaks regularly to groups ranging from youth camps to business executives, about the impact of mindset, mentorship, perseverance, and community service.
When he is not on the field or in the boardroom, you can find Larry on the golf course. In 2020, he won his second Pebble Beach Pro Am tournament. He is also an amateur photographer and always has his camera with him to capture images from his extensive travels. Fitzgerald is the proud father of three boys and while he resides in Arizona, he splits his time between his home state of Minnesota and wherever his passion for travel takes him.
Photo Gallery